What is Lycopene? What are the health benefits? Which foods contain Lycopene?
Lycopene is a cancer preventing phytonutrient – a powerful antioxidant with an extensive list of amazing health benefits. In fact, Lycopene is one of the most powerful antioxidants in the world. It's most commonly found in tomatoes, but you can consume it in a number of common fruits and veggies including; tomatoes, papaya, guava, watermelon, mango, grapefruit, asparagus, red cabbage, and carrots.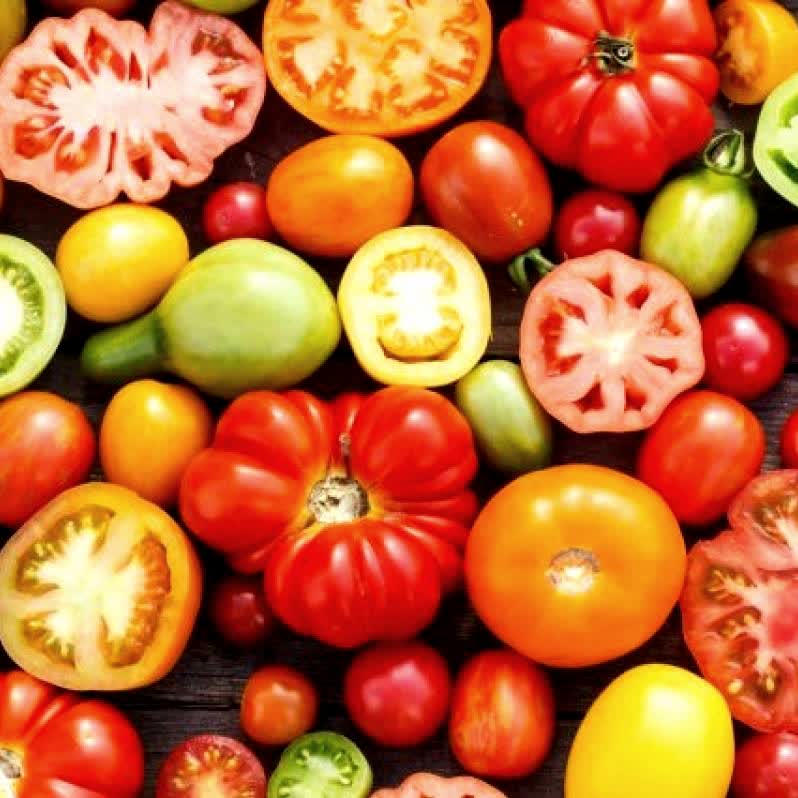 As a pigment in food, Lycopene is responsible for the red color of tomatoes and is even registered as an official food coloring in the US, although not ALL red fruits and vegetables contain this antioxidant. Lycopene is not soluble in water and is responsible for the orange staining on cookware often found after making spaghetti sauce. The staining may be tough to scrub clean, but it's worth the effort because this amazing phytonutrient has a host of impressive benefits:
Powerful Antioxidant: Lycopene helps fight toxins and pesticides like dichlorvos, atrazine, MSG and yeast infection.

Cancer Fighter: Extensive research has shown Lycopene's ability to fight breast, prostate, renal cell carcinoma, and uterine cancer.

Eye Health: Lycopene may have the ability to prevent or delay cataracts and slow or stop the reactive process within the eye cells that leads to macular degeneration.

Brain Food: Lycopene counteracts future cell damage and death in the brain by interacting with specific mitochondrial interactions that, if left unchecked, allow the brain to continue to suffer constant degradation.

Heart Health: Lycopene helps lower blood pressure and treat or prevent coronary heart disease, myocardial ischemia, atherosclerosis, metabolic syndrome and more.

Bone Health: Lycopene helps relieve oxidative stress in bones that cause brittle and weak bone structure.